American Made in the Shade
SureShade is proud to be the only maker of retractable marine sunshades that are designed, manufactured and assembled in the U.S.
Manufactured and assembled in SureShade's Philadelphia, PA headquarters, American and international boat builders are choosing to feature SureShade as an integral part of their new boat designs worldwide.
SureShade's in-house design and manufacturing team uses cutting-edge engineering software and state-of-the-art CNC manufacturing equipment to create hand-crafted sunshade products. Virtually every major product component is designed by product inventor Ron Russikoff in our Philadelphia production facility.
As a unique product manufactured in a very lean environment, SureShade has developed innovative means of training employees by designing tools, jigs and fixtures to facilitate part fabrication and kit assembly that also ensure quality standards are met in every shade we manufacture.
A Commitment to Philadelphia Manufacturing & Boating
SureShade is a high growth Philadelphia startup committed to growing both manufacturing and the boating industry in the Philadelphia Region.
A product that was inspired and invented on the Delaware River in Philadelphia, SureShade is committed to continued investment in the region through manufacturing job creation and growth of the SureShade as a global business.
SureShade's business leader, Dana Russikoff, is an active participant in the Philadelphia manufacturing economy and Delaware Riverfront development as a board member with the DRCC and active Chamber member. Dana Russikoff was also instrumental in planning and hosting an industry event with the National Marine Manufacturers Association (NMMA) aimed at shining a spotlight on boating in the Philadelphia region during the Democratic National Convention in July 2016.
In July 2016 SureShade was presented with an official citation from the office of Philadelphia City Council for recognition of SureShade's hard work, dedication and distinguished service to the city of Philadelphia.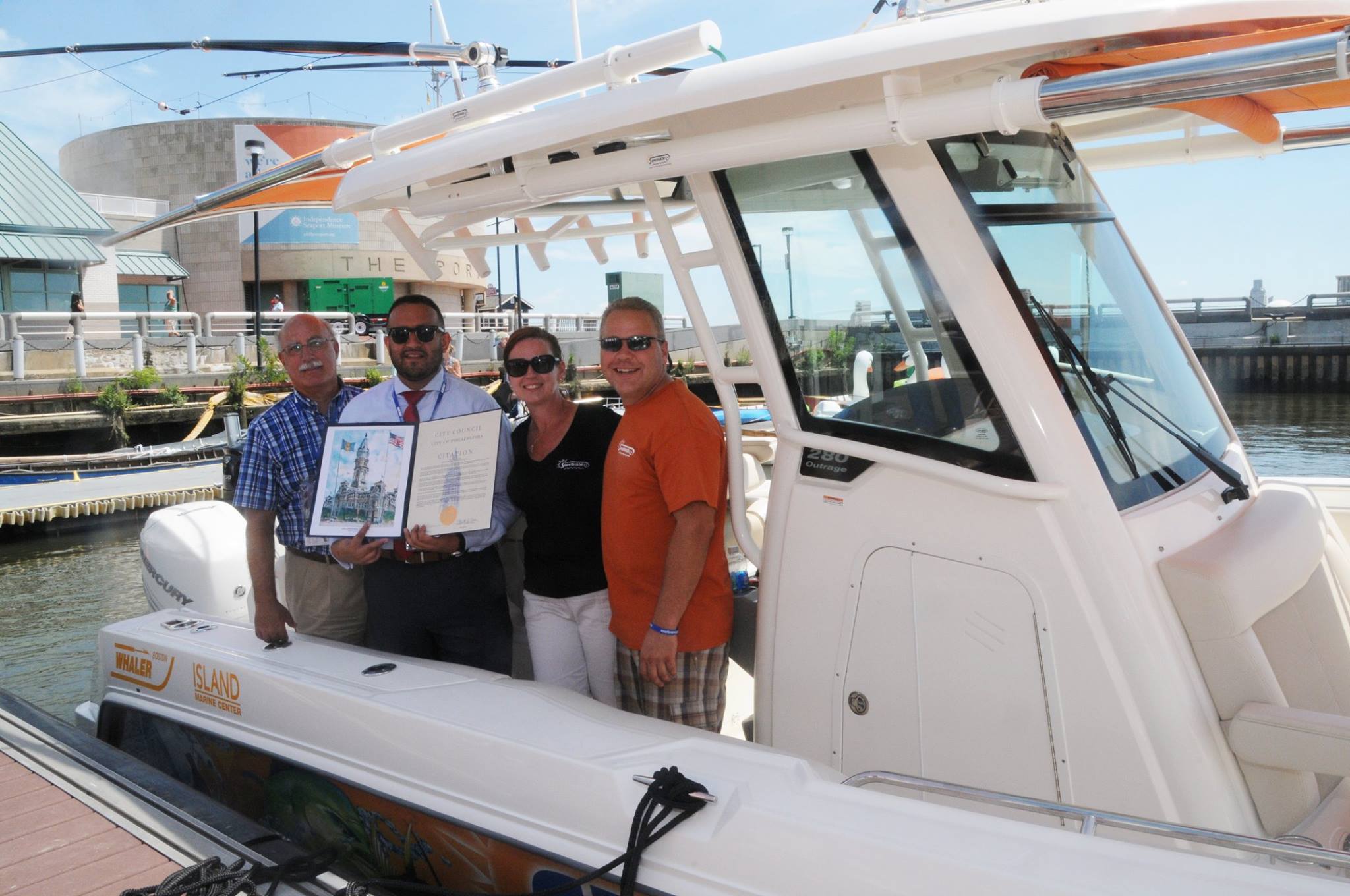 SureShade is unmatched in design, functionality and value.
Cambered cross components requires no support poles – even at 10 ft. (3 m) widths and 10 ft. (3 m) extensions
Framework enables weight to be more evenly distributed throughout the hardtop and not concentrated in just aft end of the hardtop
Framework weight distributed across more longitudinal area (forward/aft) enabling mounting locations that provide more stability
Ability to conform to boat curvature allows for more flexibility in boat design as well as enhancing aesthetics
Cambered cross members, including roller, can be integrated in lower cavity space for better integration
Price & Quality – SureShade is a proven lower cost, higher quality product that sells
Latest Manufacturing Growth News
SureShade's new Florida manufacturing location in Sarasota will bring operations closer to Southeast based customers  Lippert Components, Inc. ("LCI"), the nation's leading supplier for the outdoor recreation industry, today announces the relocation of SureShade® manufacturing