Boat builders pride themselves in designing a beautiful product that is built for performance and we pride ourselves in taking that same approach with our sunshade systems.
Our factory-install process involves working with each boat manufacturer's brand and model to engineer the optimal placement design for our sunshade systems to enhance the aesthetics of each boat.
Factory Installation Process
From Concept…
Every new shade installation starts with CAD design drawings to illustrate optimal placement and integration of the shade system on a boat model.
SureShade works closely with the new product development and engineering teams of its OEM clients on placement designs that best harmonize with the boat's overall appeal. The collaborative design process includes shade type (manual or automatic), extension length and width, placement and integration options.
A fully-integrated design is typically suggested, however the boat builder may also decide to surface-mount the shade system depending on the boat style.
…to Production…
For factory-install options on new boat models, it is best to incorporate the sunshade system into the overall boat design for optimal shade integration and ease of production. Boat builders may also opt to work with custom fabricators to retrofit a boat for shade installations at the factory when requested by a client, or before a boat model redesign is complete.
SureShade supplies all necessary sunshade system components, including canvas, with the exact specifications needed for each boat model installation.
On fully-integrated shade installations it is recommended that boat builders also include custom fiberglass end caps to enclose the shade when retracted.
…to Reality.
With factory-install shades boaters can experience more shade comfort and convenience, without compromising a boat's design. The end result is a cutting-edge sunshade solution that boaters demand… while further differentiating your boat line.
Boat builders can expect full support from SureShade during the design, production and go-to-market process. We help to ensure a successful commercial launch of each new boat model offering a factory-install shade through co-marketing, dealer resources and industry promotion.
Factory Installation Options
SureShade systems can be installed in a variety of ways depending on the boat type and the builder's desired level of integration.
Under Mounted
Top Mounted
Semi-Integrated
Fully Integrated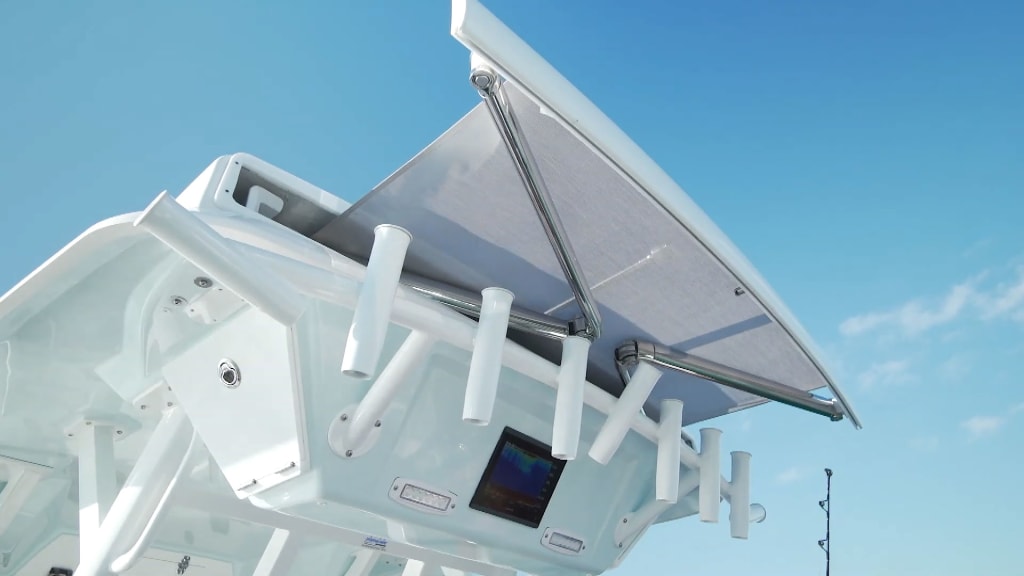 Fold-out Shade
Builders: Add a factory-installed shade option or feature to your boat line as part of a new boat design or retrofit.
Dealers: Offer our shade to clients as an aftermarket installation or new boat purchases with custom options. We can help you coordinate directly with the factory to deliver a new boat equipped with our shade.